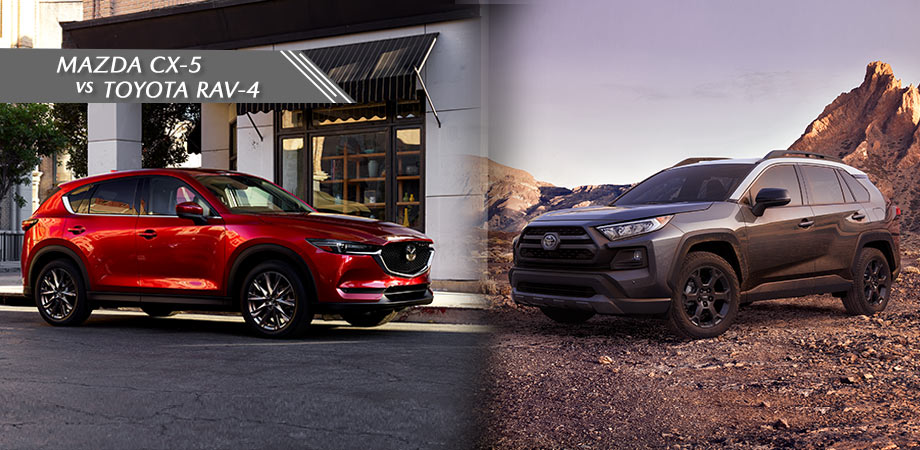 The competition is fierce between the Toyota RAV4 vs Mazda CX-5. However, at the end of the day, a winner must be crowned. Join us as we dive into all the details and unearth the true winner of this head-to-head crossover SUV match-up.
The Mazda CX-5 was introduced in 2011, pleasantly surprising fans of the existing CX lineup, including the Mazda CX-7 (now defunct) and CX-9. MAZDA listened to what their loyal drivers had to say, making each CX iteration more impressive and beloved than the last.
The Toyota RAV4 made its U.S. debut in 1996, and as it hits the peak of its 2021 model year going on 2022, many people are pleasantly surprised at the additions to the model over previous generations. It may outdo other versions of itself, but will it outdo the Mazda CX-5?
Let the Toyota RAV4 vs Mazda CX-5 battle commence!