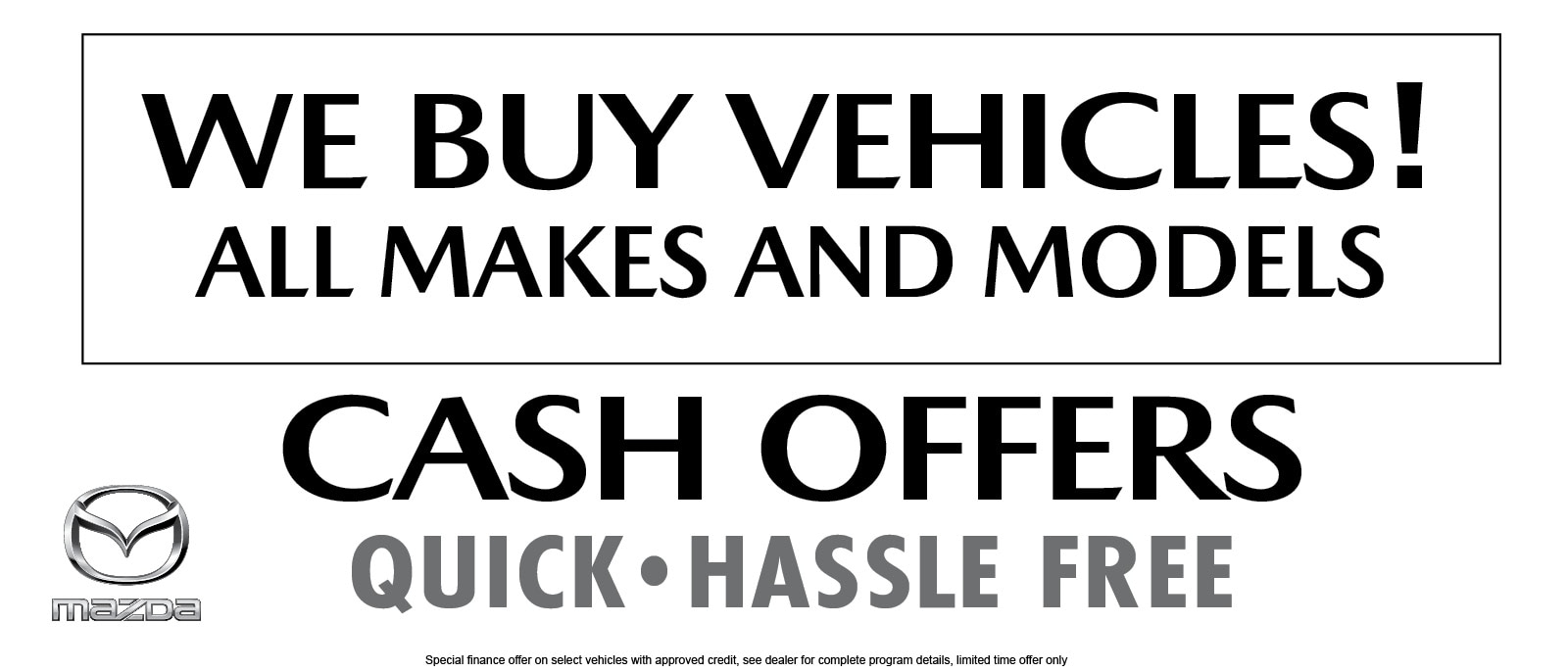 Many of our customers have expressed the need for a better way to sell or trade in a vehicle. Dyer Mazda has the answer. We have created a program that streamlines the process to give you peace of mind, and the most value out of your current vehicle. There are tons of advantages to selling us your car and we have listed some of them below:
Save time
Stay safe
Immediate cash offer
Competitive market pricing
Potential tax savings
Potential equity towards a purchase
No strings attached
Sounds Great, Now What?
We make the process simple. Contact the Dyer appraisal team and let us know that you want to sell us your car. They'll work with you to set a time for an on-site appraisal, which is always the best way to get the most value for your vehicle. We want to see how well you cared for it and reward you accordingly.
Once on-site, we will do an appraisal and based on the data we collect, we will offer you a competitive price based on the market value we see for your vehicle. From there, we'll issue you an offer and you can leave with your car sold within minutes!
No Strings Attached
We will buy your car even if you don't want to buy one of ours. However, if you are in the market for a new or used vehicle, your current vehicle's value will offer you tax savings over the taxable retail amount of your next vehicle. Even better, if you're in an equity position, you can consider that as house money to apply to the vehicle of your choice! We can work with any car trade in value. Whether it's $75 or $75000, we can handle it all. We'll even handle all the required DMV and loan payoff (if applicable).
Don't lose another minute of sleep! Dyer Mazda of Vero Beach is your convenient resource in south Florida for all of your vehicle needs, especially saying good-bye to one you don't want!
Contact Us Today:
* Indicates a required field