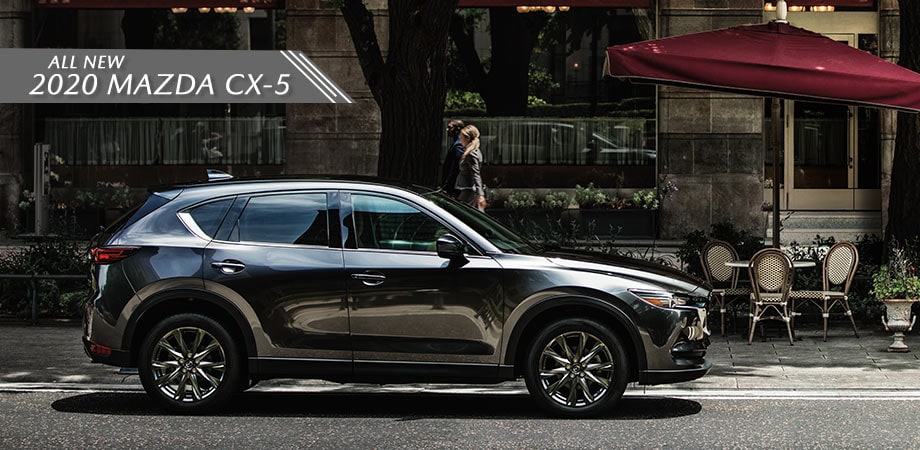 When it comes to the new 2020 Mazda CX-5, consumers in Vero Beach, FL, can expect nothing short of greatness. Thanks to the additional Signature trim and the newly available turbo engine, the previous
2019 Mazda CX-5
has already proved its worth. With a sportier build and an all-powerful turbo powertrain, the updated model will appease some long-time wishes from automotive enthusiasts.
Before the 2020 Mazda CX-5 release date enters our hemisphere, let's see what consumers are anticipating.
2020 MAZDA CX-5 Specifications

Like the other versions that came before it, the CX-5 offers a complete redesign, which is why it's a coveted model for the 2020 year. The turbocharger is expected to not only enhance the productivity of the already powerful Skyactiv®-G 2.5L engine, but it's also set to offer a 310 lb-ft of torque. Who doesn't like an SUV with more torque? If you're interested in harnessing the benefits of the new CX-5, apply for auto financing.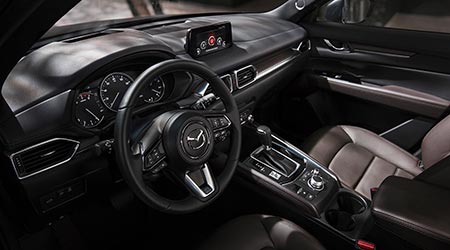 The 2020 Mazda CX-5 is also expected to have a 2.2L Skyactiv®-Drive two-stage turbo-diesel 4-cylinder engine, which will make significant changes in fuel economy ratings. At present, the current model holds notoriety as an IIHS Top Safety Pick+ for its safety features. With significant changes occurring beneath the hood for the 2020 model, we can expect similar results to follow after its release.
As for the exterior design, the CX-5 is offering drivers a hot take on the Kodo design interpretation. The edges of this new Mazda SUV are still sharp enough to glide with the flow of traffic. Drivers can expect the same bold grille, elongated hood and upright nose of the previous model.
MAZDA CX-5 vs. MAZDA CX-30: What's New
Motorists on the move will have plenty to discuss when it comes to the CX-5, especially if they're comparing it to worthy opponents like the CX-30. Both models can carry 5 passengers. In addition to the added space, drivers can anticipate the following specs:
2019 MAZDA CX-5
   
179.1" long, 72.5" wide, 66.5" tall
   
30.9 cu.ft. cargo space behind the second row
   
7-inch MAZDA CONNECT™ touchscreen infotainment system
   
8.2" Ground Clearance
2020 MAZDA CX-30
   
173" long, 70.7" wide, 60.6" tall
   
15.2 cu.ft. cargo space behind the second row
   
8.8-inch MAZDA CONNECT™ touchscreen interface
   
6.9" Ground Clearance
As the figures for the 2020 model come in, we will update these specifications. However, the current comparison between the previous year model and the 2020 CX-30 shows that these vehicles offer size differences and added features. The previous CX-5 provides more ground clearance, so we can only expect the same in the 2020 version.
2020 MAZDA CX-5 Release Date
At present, the new 2020 Mazda CX-5 is sitting on our lots. We encourage prospective car buyers to hurry over to our convenient location, where all of the latest versions of the CX-5 reside. A vehicle this intricate will not last long!
If you're interested in exploring a new Mazda lease, you can explore the lease specials at our Mazda dealership near Port St. Lucie, FL